CUSTOM BUILDS
If you dream it, we can build it. We create truly custom homes. We start with a meeting at your site location. From there, our builders will survey land features and provide suggestions. Our design team will help navigate everything from materials to estimates. We even have lenders to provide the best financing options. For every step of the process, we have reliable partners to help transform your vision into your new custom home.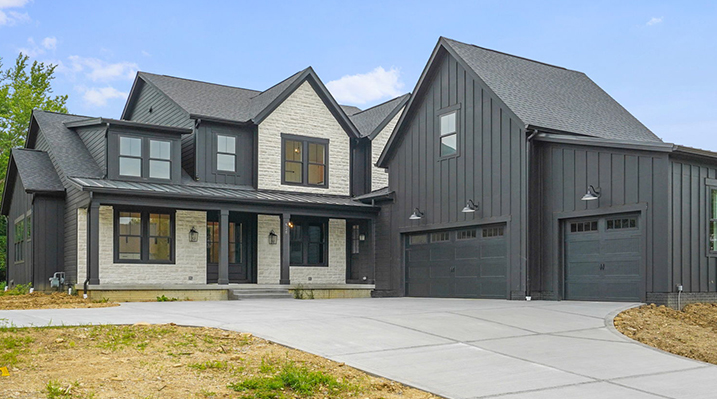 CANAL WINCHESTER, OHIO RESIDENCE Custom built home in Canal Winchester, Ohio.
VIEW CUSTOM BUILD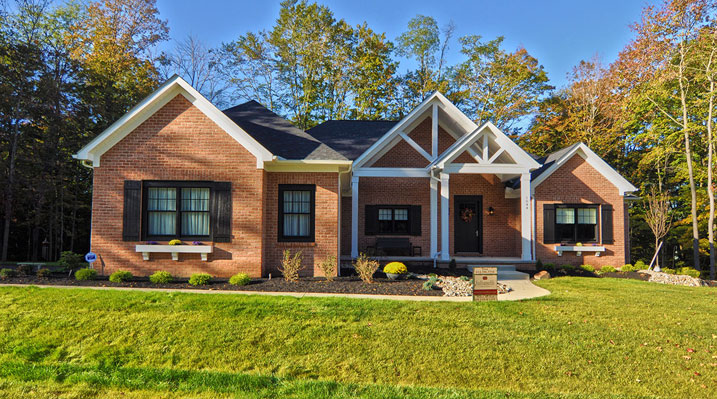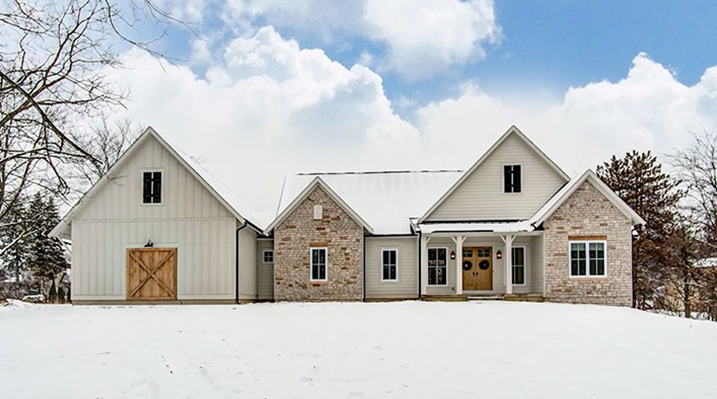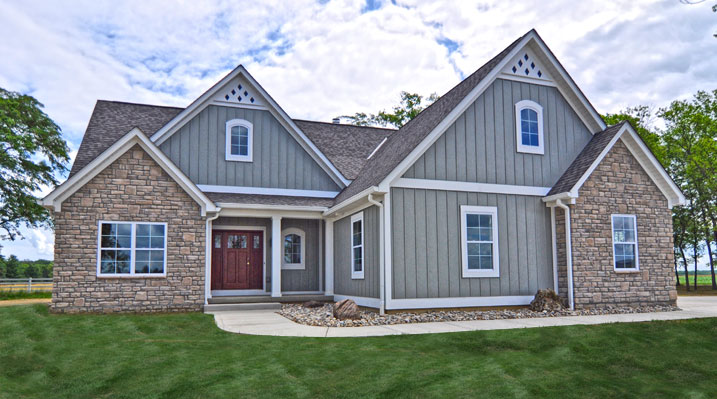 MT. STERLING RESIDENCE The homeowners said they had always wanted a Craftsman Style Home built on their land.  Working with the ICH design team this became their reality; complete with Board and Batten Siding and Old World Stone on the exterior.  The interior of this 1-1/2 story is overflowing with custom features including; select milled wood custom-made cabinets and vanities, wood floors, custom design doors, stairway coffered ceilings just to name a few! With all of these features  one of their true enjoyment they say is enjoying the sunrise as it peeks over the horizon in the mornings from the Master bedroom sunroom. It is their Peaceful bliss.
VIEW CUSTOM BUILD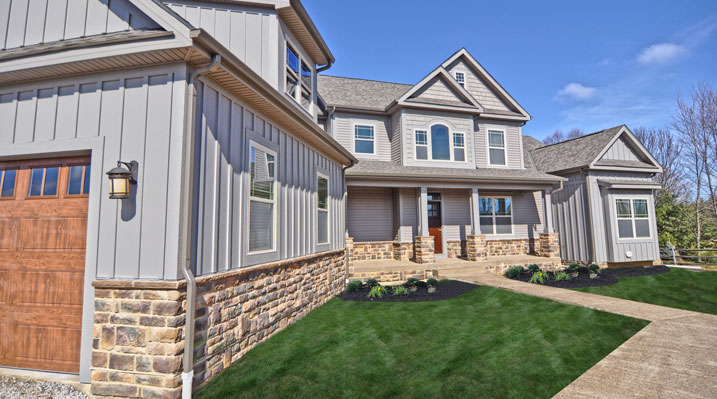 BERLIN, OHIO RESIDENCE Custom Built home with the Owners plans on their land. The owners of this home had a clear view when they had this plan designed. All details shown thru out are their custom features. We took their dreams and turned it into a reality.
VIEW CUSTOM BUILD
LINWORTH/WORTHINGTON RESIDENCE This picturesque home was designed to feature a uniquely shaped wooded lot. ICH owned the property at the start of construction. However, the intriguing space quickly got attention and a buyer immerged during the estimation process. The new owner was able to work with our home designer to add personalized touches and finishes. The end result is a distinctive custom home that encompasses the natural splendor of the woods around it.
VIEW CUSTOM BUILD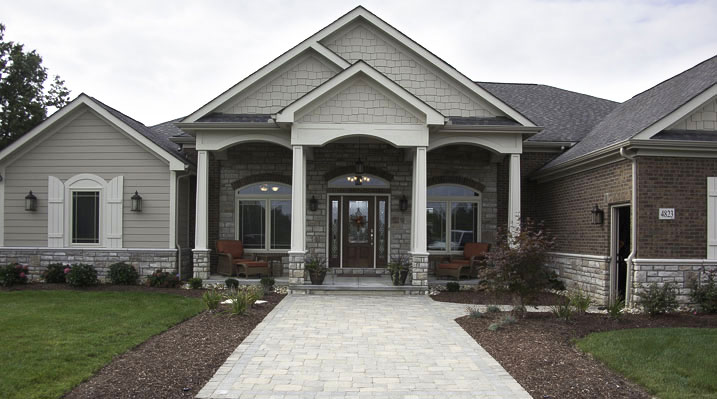 NEW ALBANY RESIDENCE This sprawling New Albany residence was designed with the homeowner and our ICH home plan designers. The homeowner had a clear vision for adding an impressive in-ground pool and patio area; using their own landscaping. What resulted is a visual treat both inside and out. To the homeowners delight, ICH is working to create a floor plan offering inspired by this very custom home design.
VIEW CUSTOM BUILD